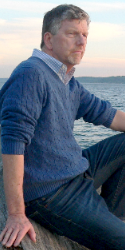 Conrad Wesselhoeft is the author of contemporary novels for young adults. He likes to set his stories in places he has lived, including West Seattle, New Mexico, and "on the road."
---

Dirt Bikes received the 2014 "Reading the West" award for young-adult fiction. "It's a huge honor, and I'm extremely grateful to the Mountains and Plains Independent Booksellers Association for choosing my book," author Conrad Wesselhoeft said.
The "Reading the West" awards honor books set in the Rocky Mountains or Great Plains.

ENTER BRUCE LEE
---
Conrad's article in The Seattle Weekly about the martial arts megastar and how he shaped the lives of four Seattle brothers
---
It started with a phone call one day in September 1963.
"It was Bruce Lee saying his landlord had just kicked him out," Doug Palmer would later remember. "He asked if he could stay with us for a few days, and Ida said 'Yes.' " >>>
---
---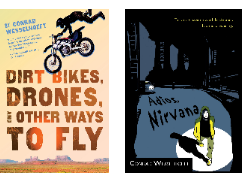 DIRT BIKES, DRONES, AND OTHER WAYS TO FLY is a 2014 Junior Library Guild selection.
DIRT BIKES, DRONES, AND OTHER WAYS TO FLY landed on Air & Space/Smithsonian's 2014 list of Best Aviation and Space-Themed Books for Young Readers. The list is an annual roundup of children's and YA titles that focus on flying.
---
Quick links: